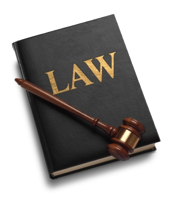 | | |
| --- | --- |
| | |
Policies, prices, service information, and service availability is subject to change
without notice.

IN-Depth/WeHostMacs is not responsible for typographical or photographical errors.
IN-Depth/WeHostMacs expressly disclaims all warranties either expressed or implied
including any implied warranty of merchantability or fitness for a particular purpose.

All trademarks and registered trademarks are used to benefit the mark holder and
not to infringe on the mark holder. IN-Depth/WeHostMacs does not imply any affiliation
with any mark holder seen on this site.


Your access to and use of this site (
WeHostMacs.com
), including its content and
services, is subject to the following terms and conditions, and all applicable laws.
By accessing and browsing this site, you accept, without limitation or qualification,
such terms and conditions.


While every effort has been made to ensure the high quality and accuracy of the
site, we make no warranty, express or implied concerning the content, the site,
software or products or services available through the site, which are provided
"as is, where is, as available".


We expressly disclaim all warranties, representations and endorsements, expressed
or implied, with regard to information accessed from or via this site, including but
not limited to warranties of title, merchantability, non-infringement, and freedom
from computer malware.

In no event will our company, its affiliates or other suppliers be liable for direct,
special, incidental, or consequential damages (including, without limitation, damages
for loss of business profits, business interruption, loss of business information or
other pecuniary loss) arising directly or indirectly from the use of (or failure to use)
or reliance on the site services, even if our company has been advised of the
possibility that such damages may arise.

Our company does not guarantee the accuracy, content, or timeliness of the
site services.